Junior and Teen Programs
From 13 to 18 years old, mixed with 60% Spanish students
A unique opportunity for our younger students to learn Spanish and to live the experience of a great summer holiday abroad.
If you are between 13 and 18 years old, you can now participate in our summer camps in Spain and enjoy an educational holiday at some of the best facilities available.
The Salamanca summer camp consists of 2 main sections: a residence where the students stay and another section where classes are held. Within the residence, facilities include: nicely sized bedrooms (80% have private bathrooms) with windows facing gardens, a common room with a TV, a games room and a cafeteria. The shared bathrooms are very large with separate stalls for sinks, toilets and showers. The school has its own kitchen with 2 large dining halls, as well as sports facilities and a pool.
If you want to learn more about what we offer, please take a look at all of our Spanish summer camps
Why attend a don Quijote Summer Camp?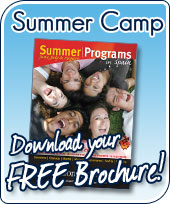 Spanish (60%) and international students spend 24 hours a day together in a culturally diverse learning environment, living in residences or with a Spanish host family.
After their 4 morning language classes, campers from all over the world share cultural workshops, art projects, trips, entertainment and sports with ample free time to get to know each other in a nurturing, active environment.
We employ a constantly evolving teaching methodology and interactive curriculum, developed by our expert educators, coaches and administrators.
All camps are exclusively located at the most prestigious private school facilities.
Our staff encourages campers to build friendships while providing energetic, highly involved supervision.
Students may choose to combine sessions in 6 different cities and 8 different camps.
24-hour supervision.